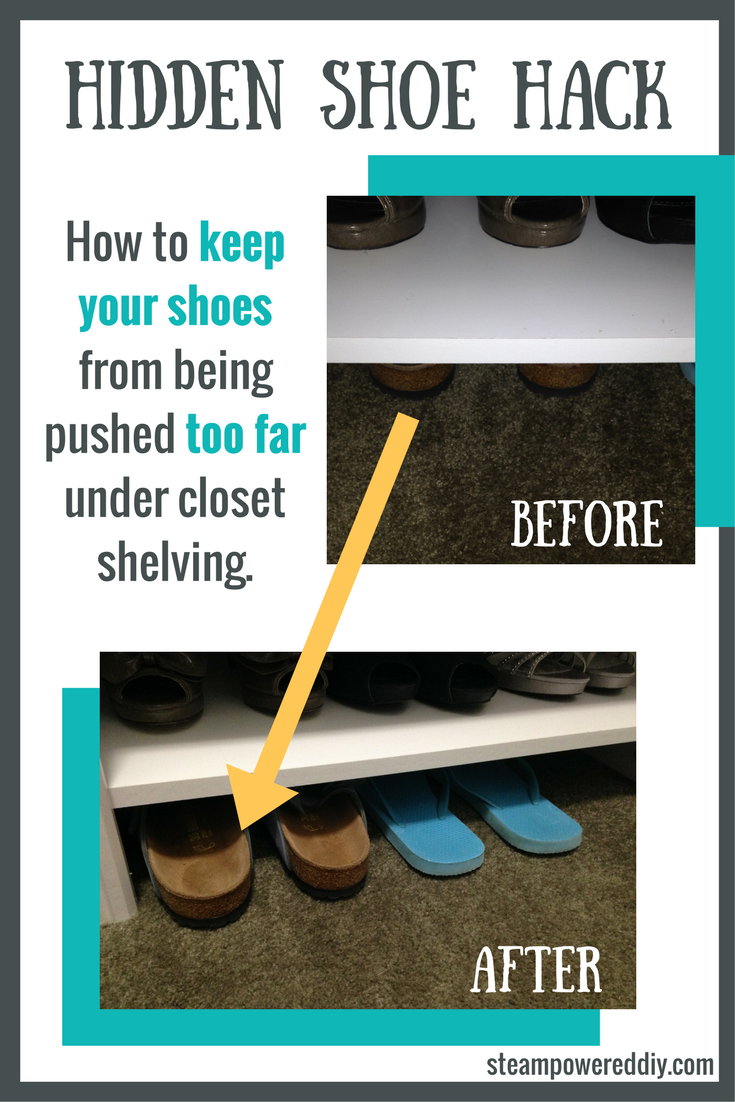 We
just
upgraded our closets and installed build in shelving. Once I moved all my clothes and shoes into my new shelving I discovered there was a big problem. I was having shoes lost under closet shelving. My shoes that were under the lowest shelf were getting pushed back to the wall and we not visible or easy to reach. I
nearly
scraped my knuckles reaching for my flip flops. I decided right then to fix it and find a way to keep my shoes from
being pushed
under the closet shelving.
I decided a standoff
was needed
at the back wall. This would prevent my shoes from
being pushed
far under the closet shelving. I measured the width of the shelf first. I then placed my shoes where I would like them to be and measured the distance from the shoe to the back wall. I found an unused board from our closet install and cut the width and depth to my measurements.
Once I had the board I placed it under the shelf at the back wall. Now my shoes won't get pushed too far under the shelf and my sanity will
be saved
when trying to retrieve them.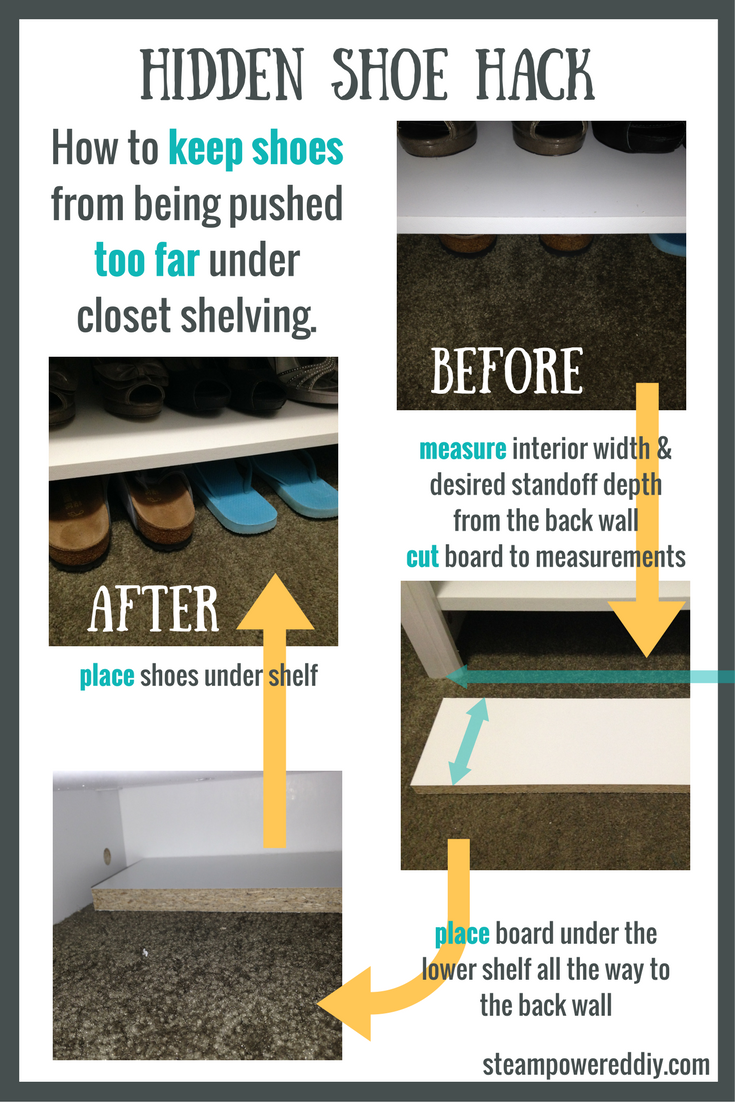 If you are looking to upgrade your closet, there are several companies with kits that make it easy to DIY. We used the ClosetMaid online design tool to see the options that fit our space. The tool allows you plug in your closet dimensions and look at the available options. We chose their Impressions line in white. Once we had the layout set, we ordered the kits. We ordered through HomeDepot and got free shipping to our house (Amazon also carries the kits). Once the boxes arrived, it only took a weekend install. On the first day we pulled out the old wire shelving, patched holes (OMG there were a million), and paint the walls. While the the wall dried, we assembled the kits. We then used then installed the rest of the day and the following day. It was an amazing transformation and we are so happy with the result. There are several brands that offer similar options. These brands also have online design tools. We chose our new closet organization based on the look, price, and being able to see it in person at the store.
Supplies and Tools List:
(Purchasing through these affiliate links supports STEAM Powered DIY)

Measuring Tape
Pencil
Table Saw
Material: search wood closet organizer kit