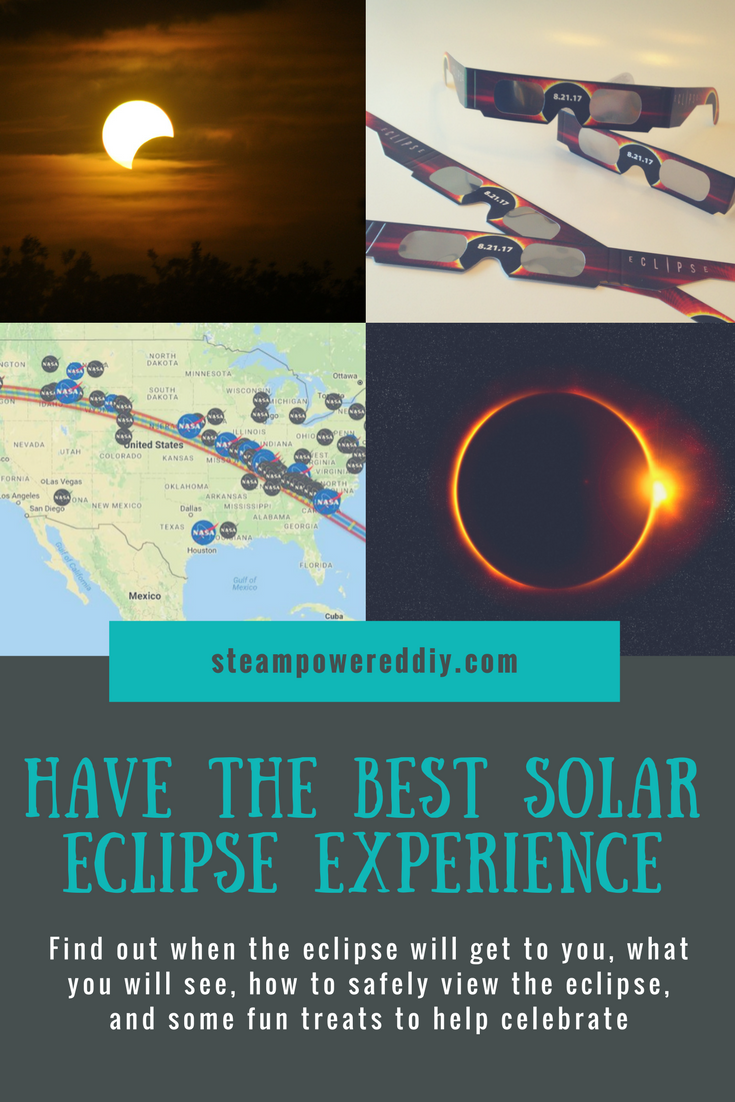 Everyone is gearing up for the solar eclipse happening August 21, 2017 and I am totally geeking out over planning for this "Great American Eclipse". Although the actual eclipse duration may be small, this natural phenomenon is a HUGE event and deserves to be celebrated. Whether you have plans to view the eclipse in the great outdoors or will be stuck in a cubical, I have everything you'll need for the BEST Solar Eclipse Experience.
Solar Eclipse 2017
If you are anywhere in North America on August 21, 2017 you will have a view of the Solar Eclipse. Depending on how close you are to the path of the Total Solar Eclipse, or path of totality as it's being called, will determine what you see.
What will you see?
Here's a map showing what the eclipse will look like across America. The red line shows the path of totality as the eclipse passes from Oregon to South Carolina.
Want to see an exact preview what the eclipse will look like where you are? Vox.com has a great interactive tool. Here is what the eclipse will look like where I love.  This tool is so much fun. Try it for yourself! Click on the image below, type in your zip code, and watch your virtual eclipse!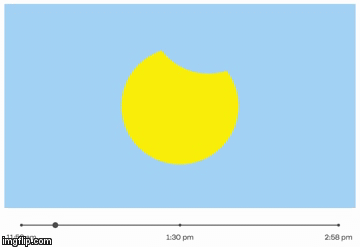 Traveling for a better view?
If you want to travel closer to the path of totality to experience a total solar eclipse there are many ways to get there. The team over at  GreatAmericanEclipse.com have created "Drive Shed" maps showing all the major roadways and their feeder roads that will give you the quickest route to the path of totality. Click on the map below to view the paths by state that will get you to the best solar eclipse viewing locations. These maps are about two-thirds of the way down on the Great American Eclipse page for their Statistic Maps.
Here is a list of the paths shown in the maps:
Idaho: Interstate 15 near Idaho Falls, ID
Illinois:  Interstate 57 near Goreville, IL
Kansas: Highway 75 near Sabetha, KS
Missouri:  Interstate 55 near Festus, MO and Interstate 55 near Lathrop, MO
Oregon:  Interstate 2 near Salem, OR
South Carolina: Interstate 95 near Santee, SC; Interstate 85 near Greenville, SC; and Interstate 20 near Columbia SC
Tennessee:  Interstate 65 near Nashville, TN and Interstate 75 near Sweetwater, TM
Wyoming:  Interstate 25 near Glendo, WY
When Will the Eclipse Get to You?
Now that you know WHERE you'll be for the eclipse, it's time to figure out WHEN the eclipse will get to you. Lucky for you, there's a map for that too!
NASA has created an amazing interactive map that will tell you exactly when the eclipse will be visible where you live. NASA's interactive map shows you when the eclipse will happen for any place on the map by simply clicking a location. The interactive map will place a marker where you clicked and a pop-up box will show you the time and duration for the eclipse. The lucky folks between the blue lines of the eclipse path will experience a total eclipse. Click on the map image below to get to NASA's interactive map.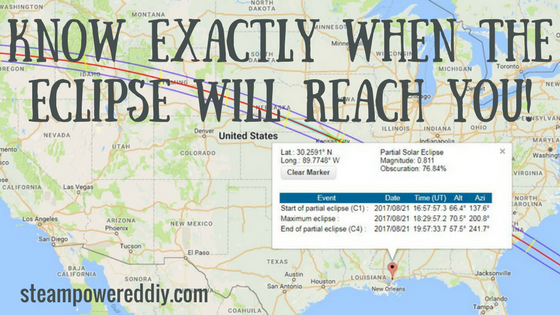 What is shown on the Pop-Up:
Magnitude – the fraction of the Sun's diameter eclipsed by the moon
Obstruction – the fraction of the Sun's area eclipsed by the moon
Convert Universal Time (UT) to your local time: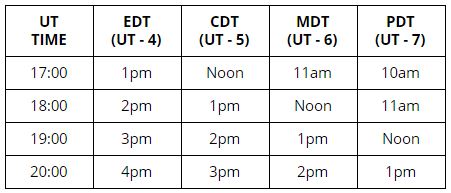 Want Live Updates?
If you are one to stay up-to-date and get alerts when it's time to watch (I mean who doesn't?!), then you need to get this eclipse app!
The Eclipse Safari app for IOS & Android features a Countdown Timer, Space.com Eclipse News, Interactive Eclipse Map, Eclipse Simulator & Shadow Tracker, Eclipse Viewing Guide, and a Live Eclipse Stream & Updates. Click the image below to download this great app!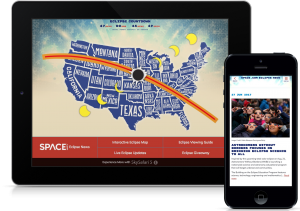 Can't View the Eclipse IRL?
If you will be at work, school, or outside of North America and unable to view the eclipse IRL, check out this post from lifehacker.com with a list of livestreams to watch from anywhere in the world.
"Numerous organizations, including NASA, will be livestreaming the eclipse online for those of us indoor people. Below is a list of some of the main websites and apps you can use to stream this once-in-a-century astronomical sight. Just be sure you have Bonnie Tyler queued up and ready to go."
Click the image below for the full list of livestreams!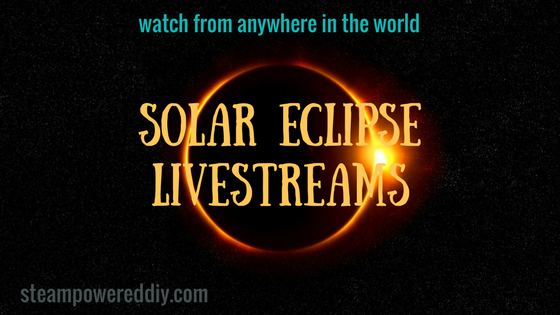 Viewing a Solar Eclipse Outside?
It is important to protect your eyes when viewing an solar eclipse. Check out my post on How to SAFELY View the Solar Eclipse. You will find a HUGE list of places you can buy eclipse glasses, where you can find FREE eclipse glasses, and several DIY eclipse viewers.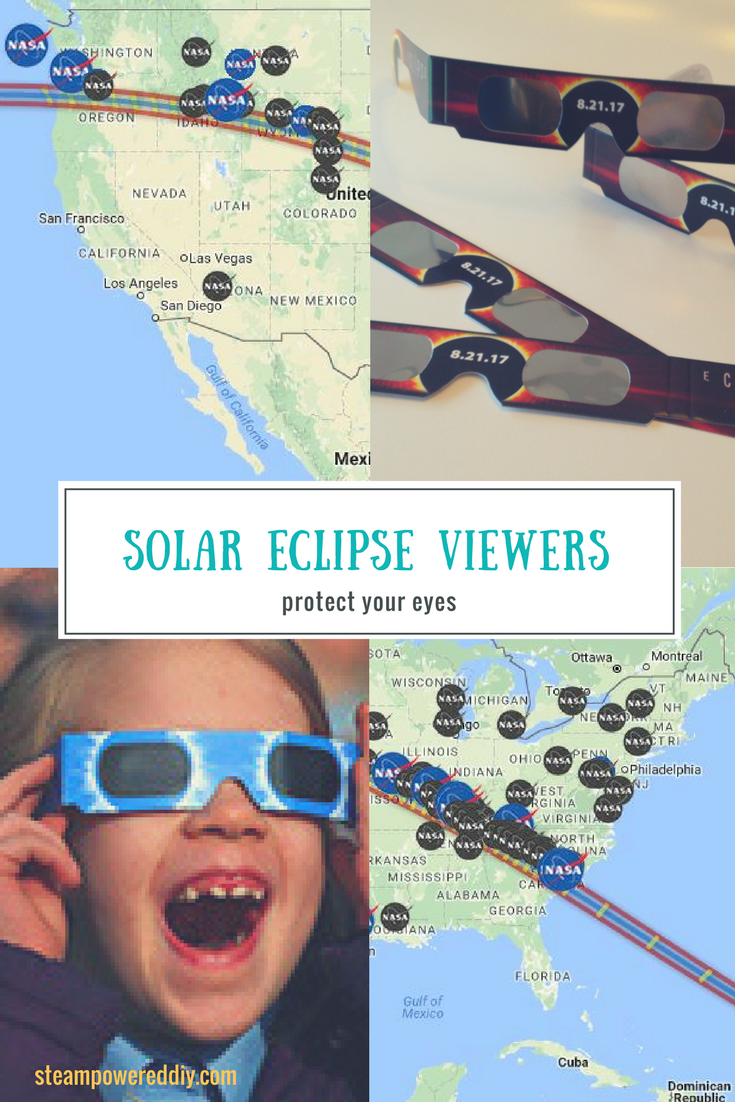 Celebrating the Eclipse?
Grab these newly released forever stamps from the USPS!
The Total Eclipse of the Sun stamp is the first U.S. stamp to use thermochromic ink, which reacts to the heat of your touch. Placing your finger over the black disc on the stamp causes the ink to change from black to clear to reveal an underlying image of the moon. The image reverts back to the black disc once it cools.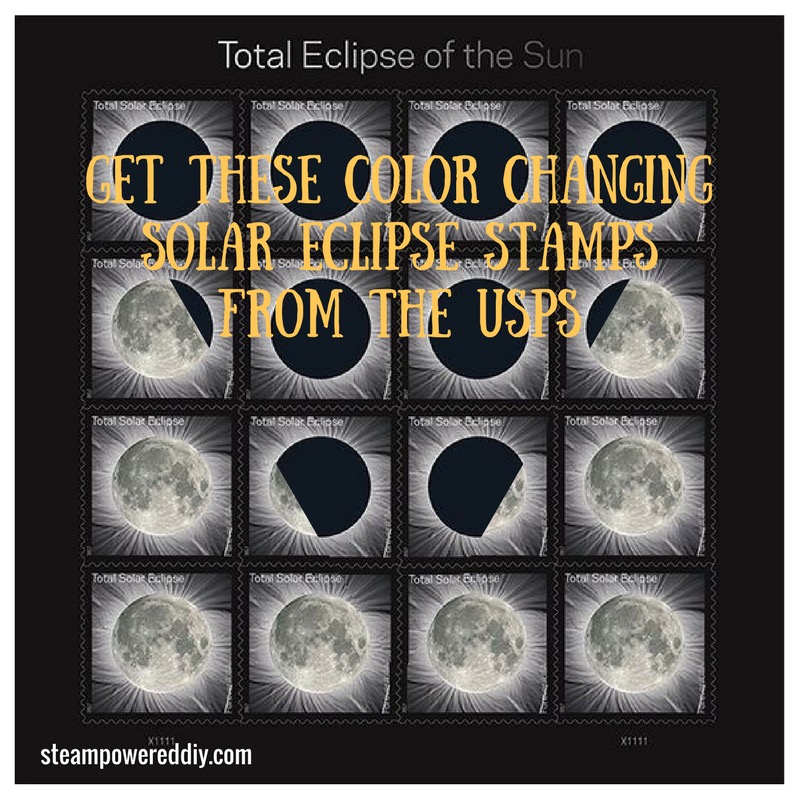 What better way to celebrate the eclipse than with some solar eclipse themed treats. Check out my recipe for Solar Eclipse Inspired Popsicles. These lemon cream and blackberry popsicles are sure to be a hit any day of the week! Click the image below to make these popsicles.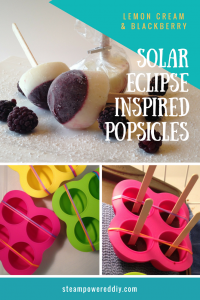 Kara over at creationsbykara.com has a fun recipe for "brookies" that look like an eclipse. These half brownie and half cookie treats will be make anyone smile. Click the image below to make these treats.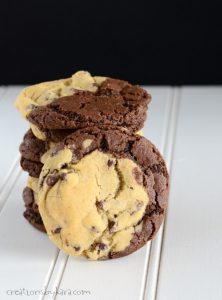 Don't have a lot of time? Here are some easy eclipse themed edibles that don't require any baking skills.
Moon pies or astronaut ice cream with DIY sticker labels to mark the occasion. These are great to hand out to coworkers, classmates, or students.
Salami and cheese eclipses on crackers. Use a round cookie cutter on slices of salami, deli meat, etc. to make eclipse shapes. Use the same cookie cutter to make cheese rounds. Serve with round crackers either assembled or laid out for everyone to make their own delicious mini-eclipse.
Eclipse sandwiches can be made with pumpernickel and a lighter bread. Cut rounds of the same size out of the center of the two types of bread. Stack two rounds, one dark and one light. Use the round cutter to make an ellipse shape. Pair the alternating breads together and reinsert into your slice of bread. I recommend melting cheese on the underside to hold the eclipse shapes in place. Who wouldn't live an eclipse turkey melt? Yum!
Whether you are viewing the eclipse outside, from you phone or computer, or celebrating the science of an eclipse in a classroom, I want you to have the BEST eclipse experience!